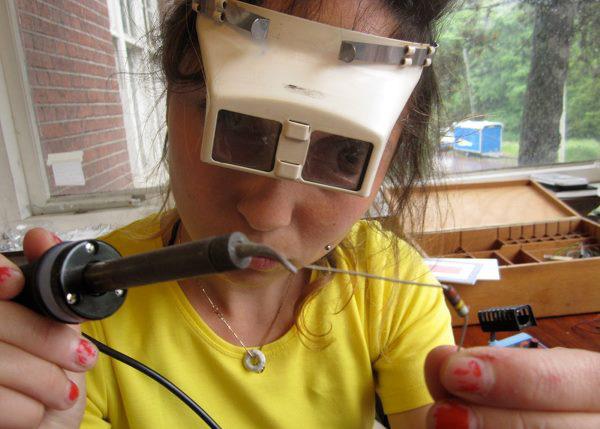 Dewi de Vree (1983) is a multi-media artist from The Netherlands who deals with the sensual experience of physical experiments.
With a background in the visual arts and her fascination by the interaction between man and machine, she's been making different translating-machines, sound interfaces, performances and installations. Examples of her work include works based on the physicality of electricity, electrochemistry, thermodynamics and electromagnetism.
At the moment she is working on new pieces for Magnetoceptia, a series of antenna-based costumes for performance and installation together with Patrizia Ruthensteiner.
She is involved in experimental music venue Villa K in The Hague (NL), Instrument Inventors Initiative 'iii'. Together with Arno Verweij she runs 'Proefjeslab', an interactive science show for children.