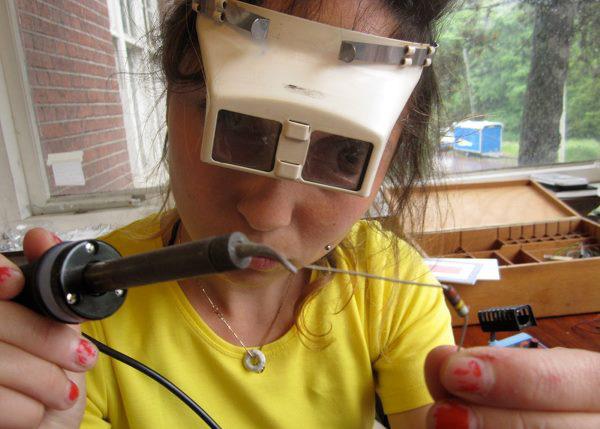 Dewi de Vree is a media artist from The Hague (NL). Her projects deal with the sensual experience of physical experiments.
With a background in the visual arts and her fascination with the interaction between man and machine, she's been making different translating-machines, sound interfaces, performances and installations. Examples of her work include projects around the physicality of electricity, electrochemistry, thermodynamics and electromagnetism.
At the moment she is working on Magnetoceptia, a series of antenna-based costumes with Patrizia Ruthensteiner and 'Gaia-resonance', a sound performance around hybrides of natural and technological instruments, with Margriet Kicks-Ass.
Next to her autonomous work she is initiator and organiser at experimental music venue Villa K and part of Instrument Inventors Initiative and artist collective Helicopter in The Hague.