Workshop Grafiet Synthesizer
23rd February 2019 @ 1:00 pm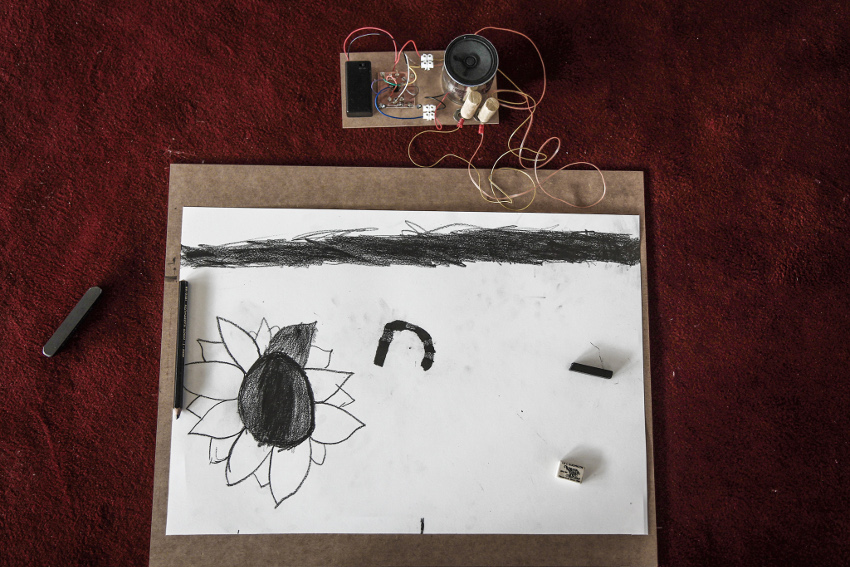 Kan je geluiden zien of beelden horen? In deze workshop bouw je samen met kunstenaar Dewi de Vree de 'grafiet synthesizer'.
De grafiet synthesizer verandert een potlood in een elektronisch muziek instrument waarmee je muziek kan maken door te tekenen of tekeningen kan omzetten in geluid. Na het bouwen wordt je uitgenodigd om zelf een tekening te maken en deze te bespelen.
De workshop is geschikt voor kinderen tussen de 4 en 12 jaar. Voor deelname is geen voorkennis van elektronica nodig.
https://www.concordia.nl/beeldende-kunst/ik-zie-ik-zie-wat-jij-niet-hoort/