Online Graphite Synthesizer Workshop @ iii
3rd May 2020 @ 10:00 am

-

4:30 pm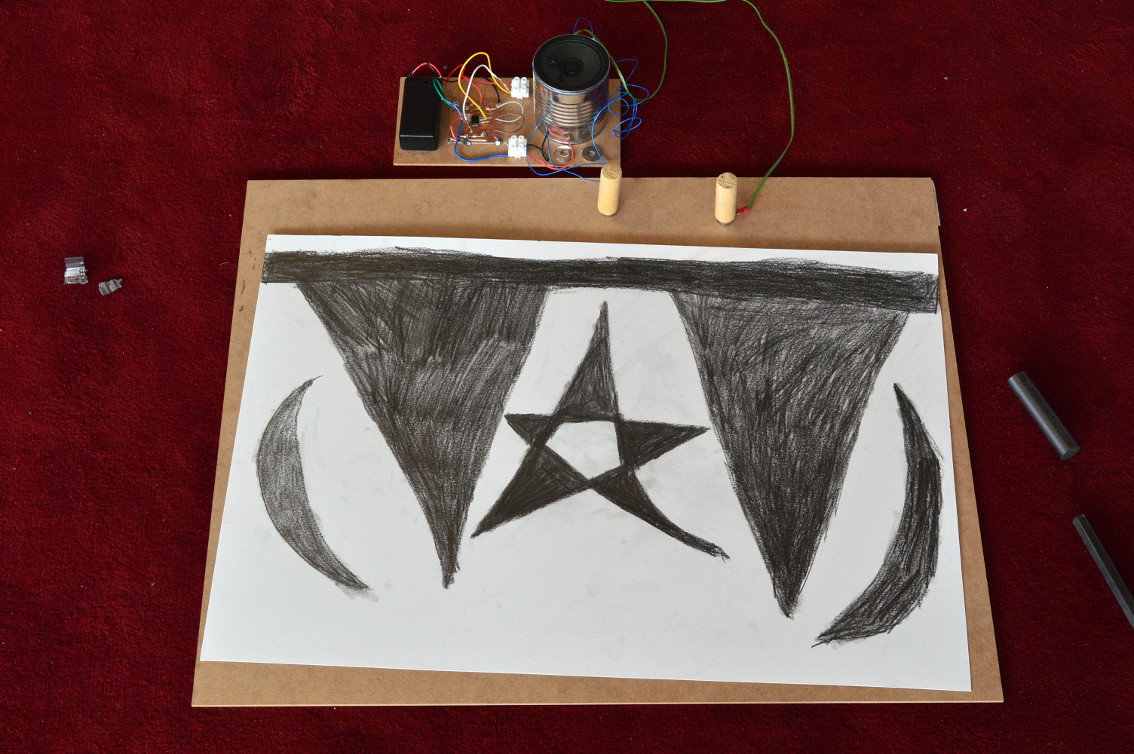 Kan je geluiden zien of beelden horen? In deze workshop bouw je samen met kunstenaar Dewi de Vree de 'grafiet synthesizer'.
De grafiet synthesizer verandert een potlood in een elektronisch muziekinstrument waarmee je muziek kan maken door te tekenen of tekeningen kan omzetten in geluid. Na het bouwen word je uitgenodigd om zelf een tekening te maken en deze te bespelen. De instrumenten mogen achteraf mee naar huis genomen worden. 
Deze online workshop is geschikt voor kinderen tussen de 10 en 14 jaar. Voor deelname is geen voorkennis van elektronica nodig. De kit met onderdelen is te bestellen via iii: public@instrumentinventors.org. De video is te vinden onder de volgende link: https://vimeo.com/439798487
—
Can you see sounds or hear images?
With the 'graphite synthesizer' you can draw sounds and make drawings audible. In this workshop by sound artist Dewi de Vree you will build your own electronic instrument that can translate drawings into music. After building the instrument you are invited to make your own drawing and play it. At the end of the workshop you can take your instrument home.
This online workshop is suitable for children between 10 and 14 years old. No prior knowledge of electronics is required for participation. You can order the kit with materials through iii: public@instrumentinventors.org and you can find the video tutorial under the following link: https://vimeo.com/439798487
Visit the iii website here