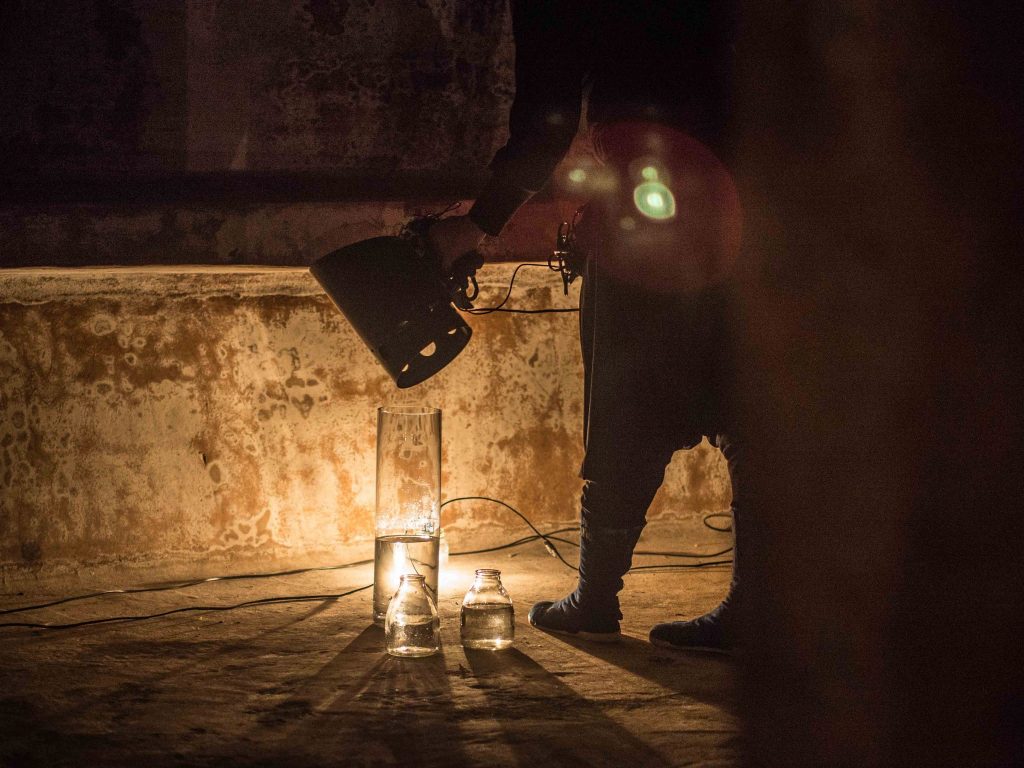 Hole and Corner is a serie of site-responsive interventions which play with the specific physical properties of abandoned places. The project is a collaboration between Donia Jourabchi and Dewi de Vree.
Hole and Corner stimulates the openness to the surrounding environment, sensitive to its smallest variations and offers new perspectives to the listener for unknown sensations.
The first presentation of Hole and Corner happened at the Teufelsberg Berlin and resonated with the location's former function as listening station of the US National Security Agency NSA. The aim of the project was to bring back the location's distinctive atmosphere by re-creating detectors of surrounding signals. These normally 'hidden' and 'private' signals were then opened up and made perceivable to the public by translating them into sound and playing them back into the space, through the structures of the buildings and the acoustics of the spaces. The performers were operating simultaniously on seperate locations during the performance. Sonic Agent A//'The Receiver', captured the signals with a self build antenna, consisting of large copper wire installation. She then sent them wirelessly to Sonic Agent B//'The transmitter', who played back the sounds on another location, sculpting textures of sound as a physical matter.
The second performance of Hole and Corner took place in an underground water bassin during Blikopener festival 2014 in Delft. The two Sonic agents infiltrated underground with their self made electronic equipment and immersed the audience in a reservoir of sound. In this ritualistic performance, a several hours drone of feedback loops was created by positioning different senders and receivers of acoustic signals on different spots in the bassin and playing with the resonant frequencies of different objects.
> Photo

> Sound

> Video