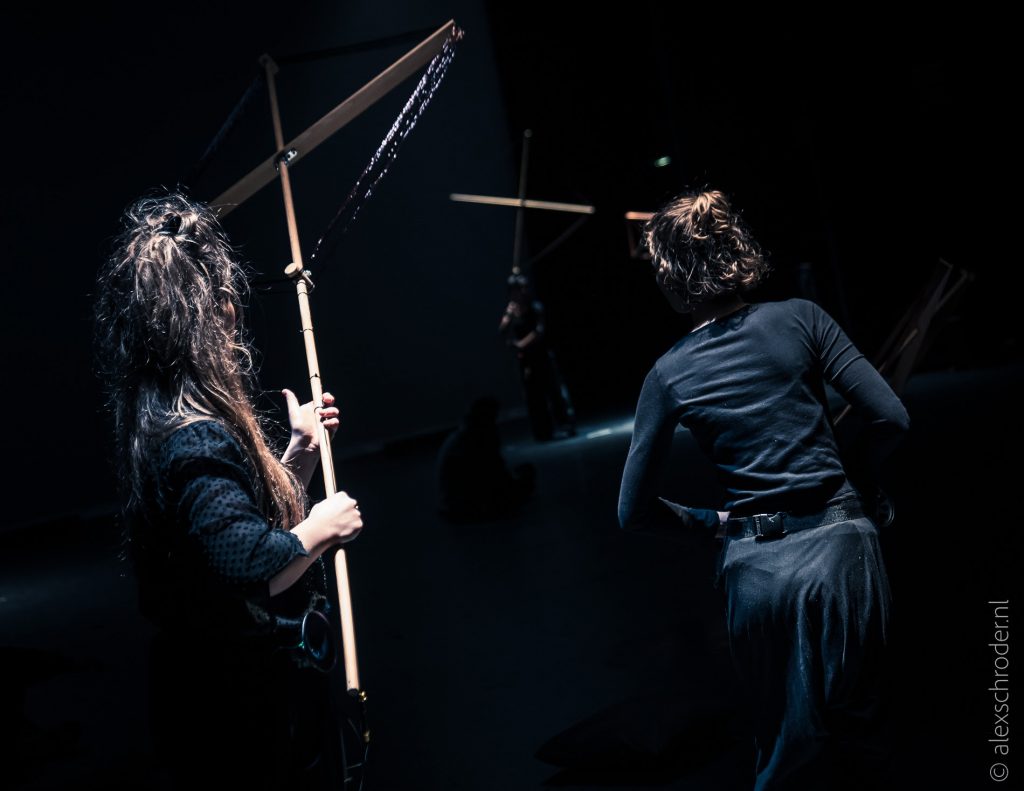 For the opening of the Sound of Silence Festival on February 24th 2017 at De Nieuwe Regentes Theater (DNR) in The Hague, Instrument Inventors Initiative 'iii' debuted a multimedia performance inspired by Benjamin Christensen's silent film Häxan: Witchcraft Through the Ages.
Häxan (1922) is a film by Danish director Benjamin Christensen which remains outside of genre conventions. By today's standards it can be considered a unique hybrid between a documentary and a horror movie. Presenting historical documents and dramatizations of traditional beliefs, the film takes its viewers through a history of witchcraft from medieval pagan rituals, the treatment of suspected witches, and finally to the treatment of women with hysteria in the 1920s.
In this performance, iii transformed the Grote Zaal in Theater De Regentes into a witch-house. Through the journey in this witch-house, it was intended for the audience to enter a state of bardo, a transitional state between life and death. The theatrical illusion was summoned by a variety of self-made instruments all working with transformations of well known elements surrounding us daily: light, sound, smell, body movements, and electromagnetic fields.
Makers: Lars Kynde, Mariska de Groot, Wen Chin Fu, Dewi de Vree
Performers: Mei-Yi Lee, Ludmila Rodrigues, Chandana Sarma, Liesbeth Vreeburg, Julie Kurries, Marie Pien, Myrthe Boersma
Read more about the process of creating Häxan here.
> Photo

> Text